Remote Work Is The New Black – Part VI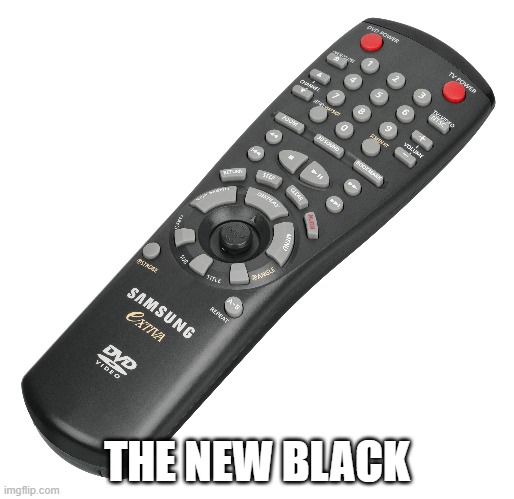 There were days, before the last decade (that started last month), where I would laugh in the face of formalities. Sometimes even on purpose to annoy my managers. I really enjoyed complaining on procedures we had, that I knew they didn't like either, but had to abide by.
I was a rebel and liked it. Today I like to repent.
Let's talk about the big picture. The processes we had are crumbling. Like society in general, in these trying times.
We have processes for a reason. These are tried and true ways of making things work. And I'm not talking about just "formal bureaucracies" I used to complain about.  The ones we blamed on slowing us down. We have lots of informal processes, that we've learned as a team, as a group or organization, that help us work better. They may be formal or not, but as humans we gravitate toward things that help us achieve our team goals, and I call those processes.
Now we have anarchy. Not on purpose of course, but we're starting to re-learn how to work. And since we're apart, everyone develops their own brand of "working". The uniting processes are gone. Welcome to MyProcess™ (patent pending).
That's MyProcess™, not YourProcess™ . And we're not sure which one is better. Just kidding, mine is definitely better.
Total collapse is coming. So what do we do?
Pair. Online, of course. Do more work together. The more you work in a group you'll slide down back to the "way we worked before". Even if it isn't completely that way, you'll both be working in agreement the same way, and that's a win.
New may be good. That's right, you may have hit a new process that's better than before. Anarchy has its good sides too. Document and explore what worked and what didn't.
Do Retrospectives. Remember the most important meeting in agile? Need to do more. Review how you work, make suggestions and ask questions. You may learn something new that works, and benefit others with what you've succeeded doing.
The situation is not quite optimal, but a team's success is built on the team's process. Not the individuals'. Sure you can complain, but please not to me.
Want to learn more?
Check out my new online Squeeze Courses (agile, testing and development). These are short, interactive online sessions, where you can learn the (freshly squeezed) essence of effective work, like remote working.