"Make it Public" Recording (Hebrew)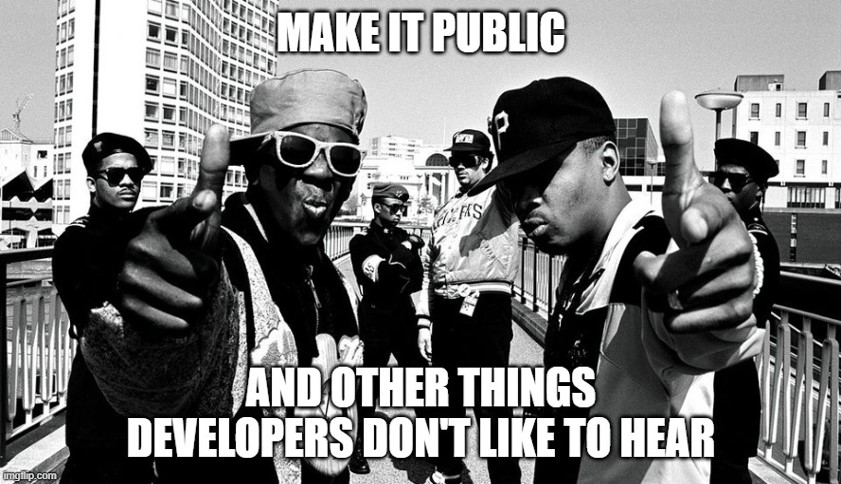 This webinar recording (1 hour long) is the "Make it public and other things developers don't like to hear". It's about how code impacts testability, and how the role of the tester includes making an impact in that regard.
Testability is very important in our effort to create a comprehensible report on the status of our system, and how code is written makes a direct impact. Even code duplication does that (and I actually show it).
We'll probably do an English version soon, but until then, why not learn another language?
Enjoy.
And here are the slides: